« Farewell, fair Slayer | Main | The Fallout »

May 20, 2003

OPINION
Reflections




THIS ARTICLE CONTAINS SPOILERS FOR THE BUFFY SERIES FINALE 'CHOSEN'

In a word: Perfect. Loose ends were tied up masterfully. Some were left peeking out for future spin-offs. The last scene was thought provoking and tear inducing. There were deaths, none were arbitrary, and each was meaningful in its own way. Of course I am talking about the series finale, "Chosen", one last masterstroke from Buffy The Vampire Slayer creator Joss Whedon.

Right now as I write this, I'm an hour and four minutes removed from The End. The curtains didn't close on a kiss. They closed on a beautiful smirk, displaying to us the reason that this show existed.

Today, to commemorate the final episode of Buffy, I wore a Buffy T-Shirt that I bought during the second season, and I chose an episode at complete random to watch (it turned out to be "Consequences"). Today was a great day.

There will be those that complain. I don't know what they'll say. Maybe they'll wonder why Willow didn't have a bigger part, or they'll gripe over the deaths of Anya and Spike. Perhaps they'll contemplate the lack of Angel in the episode. But I thought everything was perfect. From Spike's glorious sacrifice to Joss's beautifully executed homage to the final line of "The Harvest", this episode satisfied me to the utmost degree.

And the performances of all people, Tom Lenk as Andrew brought the major tears to my eyes with his comments both in the school and on the bus afterward. And Nicholas Brendon once again proved why he is the best young actor working in television today with his reaction to Andrew's speech. Sarah Michelle Gellar gave her most nuanced performance in years with her uniquely Emmy-worthy acting. There was so much greatness to go around in this episode.

Joss Whedon truly delivered again both in the writing and directing departments. Every line of dialogue truly flowed and I'm still convinced that he's the only writer that can make Xander sound how he's meant to sound. In the directing department, I think we need only look at his pan-and-scan in Angel's scene after the teaser, or his overhead shot of Buffy running across the rooftop of the school building.

James Marsters, brilliant always, gave perhaps his best performance to date, living up to all of the hype that inevitably surrounds him due to his impossible good looks and equally impossible acting ability.

Alyson Hannigan gave her last performance on the show as well, and I refuse to forget her. She gave a nice understated performance in "Chosen" that spoke volumes about her character.

Eliza Dushku as Faith, D.B. Woodside as Robin Wood, even the usually less than worthy Iyari Limon as Kennedy, gave equally fine-tuned performances rising to the challenges that Joss gave to them with his final epic opus.

Gosh, this is far shorter than any of my other articles but that's because I'm only writing about a single episode. "Chosen" is the last episode and, perhaps, the best. However, one thing is for sure. It was the perfect note to go out on.
"What should we do now, Buffy'" And I smile at the thoughts rushing to my brain.

One last thing: Despite what many of you think, Slayage.com and my column along with it, will go on after "Chosen". Remember: The mind of Joss Whedon still exists and so does Angel.

Daniel Erenberg lives in a gothic-looking house in a suburb of Long Island shrouded by trees and darkness. His backyard is so overrun with shrubbery that he can't plant flowers in the soil. He's penned articles for numerous magazines (and a couple of websites for free). Currently, he's writing his first novel, entitled People That I've Long Since Forgotten. He's also written two plays, Little Room and Dystopia and a screenplay called Youth Or Consequence. He lives a fairly happy life alone and hankers constantly for the hour of eight P.M. to nine P.M. on Tuesday nights. You can contact Daniel on daniel@slayage.com.

Latest Comments

Just had to post some comment because I'm tired of looking at all these ridiculous viagra et al. ads. Whether I agree with the reviews of Daniel Ehrenberg or not, I'm still happy to see critical writing happening on this show. While I disagree that this was the best episode of the series (I'm still stuck on becoming parts. 1 and 2, the body or the gift) it was still one of the great episodes.

Posted by: Chris on September 10, 2004 02:57 AM

---

they should make a angel video game. johs if you read this rock on

Posted by: big buufy fan on July 20, 2004 04:05 PM

---

Thanks to the scythe activation spell there,s now hundreds of slayers.I personally think that a great many of them will be brought over.

Posted by: Greg White on July 8, 2004 09:48 PM

---

Wow. It's been a whole year since I posted. (We'll not quite, 363 days). If u care, u can look for my post, it's somewhere in the middle of these 350 posts, even though I posted the day after Buffy ended.
And now ANGEL is going. I have 22.5 hours before the true end of the Buffyverse is here. O sure, i believe from now until im 92, i'll still be cruising the internet for Whedon-related anything, from fanfic, to vids, to episode guides, fanart, you name it!! But again, I mourn for another friend I have lost. But HURRAH! I am not alone this time! My friend, who was before so very critical of Buffy and in fact made fun of my hurt after Buffy departed last year, has now crossed over to the dark side as of September and may (*gasp* dare i say) have become a more devoted devotee to the Buffyverse than I have. Can we say late bloomer?? lol Alas, she is lucky in that she will never know the pain of losing their best friend twice!
Even I was impressed with all of your (yes I'm talking to you) efforts in the SAVE ANGEL petitions and whatnot! Newpaper ads, billboards, trucks, BLOOD DRIVES!! Bloody brilliant I say. Honestly, I wasn't really aware of the widespread love of Buffy and Angel over the internet until I saw everyone pulling together and really believing in this campaign to save the currrent best show on television. We may have lost the battle, but you can bet we have won a war on some level; now the public knows how powerful we can be when we believe strongly enough in something amazing and to all y'all, I say BRAVA!

Again, tis time to bid adeu to my favourite character ever. Although I do have an amazingly wonderfull boyfriend and love him to death (hard to believe after u read my first post, eh?), my heart will always hold a monsterous place for that platinum blonde villian/ally/comic relief/damsel in distress/reluctant hero/tortured soul/dashing hero/effulgent champion/annoying ghost/bored lay about/and back to reluctant hero vampire who, through it all, managed to be the sexiest hottie I've ever seen. Thank you James Marsters and the writers of Spike for making both shows truly a gem to watch and an aching reason to tune in the following week. Here's hoping (and i have no doubt) that we wont have to wait long before JM wins himself an Oscar, cause I think everyone here agrees that he sure as hell is capable of it.
Wow, I've been writing for a while. Hopefully, no tears tomorrow night at 10. But, kinda in the same respect, here's hoping there are.

Posted by: Aquatic Butterfly on May 18, 2004 11:48 PM

---

http://penis-enlargement.xnxxx.com
http://vimax-pills.xnxxx.com/
http://vigrx-medical.xnxxx.com/
http://penis-pills.xnxxx.com/
http://pro-solution-pills.xnxxx.com/
http://big-penis.xnxxx.com/
http://buy-vimax-pills.abc3x.com/
http://buy-penis-pills.abc3x.com/
http://buy-vigrx-pills.abc3x.com/
http://breast-pills.abc3x.com/
http://buy-enlargement-penis-pills.abc3x.com


Posted by: penis enlargement on May 8, 2004 04:45 AM

---

Full list of comments (354) »



Post a comment
Privacy Policy | Copyright © 1999-2004 Slayage.com. All rights reserved.
"Buffy The Vampire Slayer" TM and © (or copyright) Fox and its related entities. All rights reserved. Any reproduction, duplication or distribution of these materials in any form is expressly prohibited. This web site, its operators and any content on this site relating to "Buffy The Vampire Slayer" are not authorized by Fox.
Home | Reviews | Articles | Buffy Episode List | Angel Episode List | Trailers/Promos | Spoilers | Official Buffy Site | Videos, DVD's | Advertise on Slayage.com | Buffy Merchandise | Search | Join Slayage The Mailing List | Contact Slayage.com
Slayage.com is free to use, but not free to run. All donations are appreciated.

Show your love...link to slayage.com or if you buy this stuff through the site it helps out with running costs: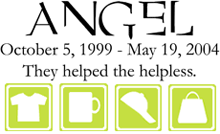 anything from blackstar, including:
NEW DESIGNS! Slayage.com t-shirts, mugs, mousepads. Got a suggestion?
Syndicate Slayage.com articles (XML)
Syndicate Slayage.com reviews (XML)
anything from amazon, including:
NS, DS, KM, VL, CF, ES, SR, AF, SJ, CB, AA, JH, RG, LH, GF, DK, EC, LM, SH, CK, AE, EB, XW, DB, MC, MR

Italiano, Deutsch, Espanol, Francais, Português
BuffySearch.com
BuffyGuide.com
Buffy-slayer.org